"Extraordinary hotels deserve extraordinary representative."
"Extraordinary hotels deserve extraordinary representative."
"Extraordinary hotels deserve extraordinary representative."
In theory, everything is quite simple: an optimal balance of product, price, promotion, people, processes and the physical environment should, naturally, result in excellent marketing and final outcomes. However, in practice, this is not always the case. People's contribution to success is always disproportionate. Talking from experience, this is particularly the case in the business environment of high-class hotels.
I am "L' ambassadora" – a freelance ambassador and representative for hotels offering exceptional and extraordinary service to their clients. My expertise lies in nurturing existing relationships and fostering new clientele through personal and direct communication. Despite the dominant online communication of the 21st century, personal communication has proven to be the number one precondition for building successful and fruitful business relationships, relying on mutual trust and deep commitment.
Effective personal communication requires time, effort and skills. I cordially invite you to profit from my expertise and long-standing in-depths insight into the business environment of high-class hotels. I've gathered extensive professional sales experience representing distinguished hotels in partnership with tourism associations and private hotel co-operations in the strong financial German speaking markets and I've grown network reaching across the globe.
This long-standing experience has shown – Despite today's dominant online communication, most people still place a high value on obtaining genuine and reliable information via personal communication. Face-to-face conversations and individual queries received and answered over the phone are much more personal than pre-programmed answers via mouse – clicks.
In anticipation of representing your exceptional hotel and contributing to your success,
Cordially, Your L´ambassadora Tina Wöhrle
MY SERVICES FOR YOUR RESERVATIONS
Identifying and broadening potential clientele and building relationships through corporate business contacts, travel agencies and end-user customers. Managing public relations with a clearly defined aim to draw attention to your hotel and extending this to generating reservations.
Designing and implementing direct and intelligent sales opportunities.
Organizing and conducting customer events to generate sales under the motto "Nothing is more convincing than a personal conversation".
Building and maintaining a tailor-made customer database for your hotel in the premium market spaces.
WITH HEART AND BRAIN
MY PROMISE TO YOU IN CONCRETE TERMS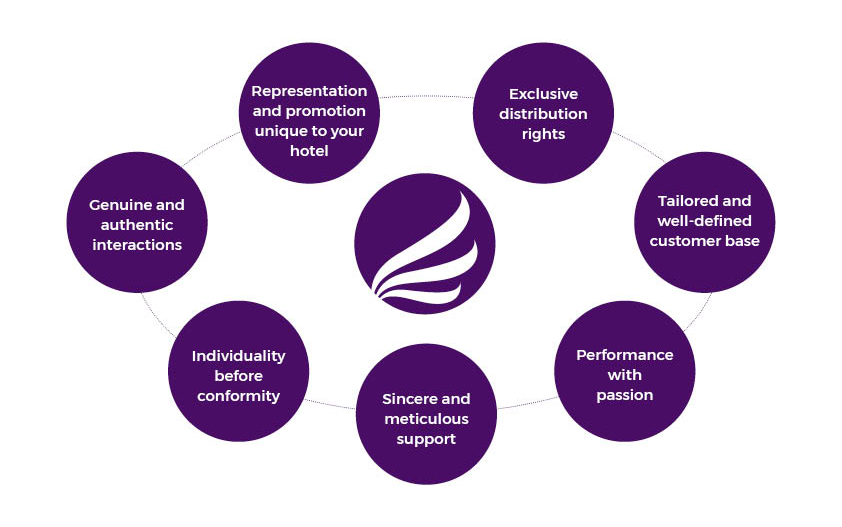 INSPIRATION AND DISCIPLINE
MY EXPERIENCE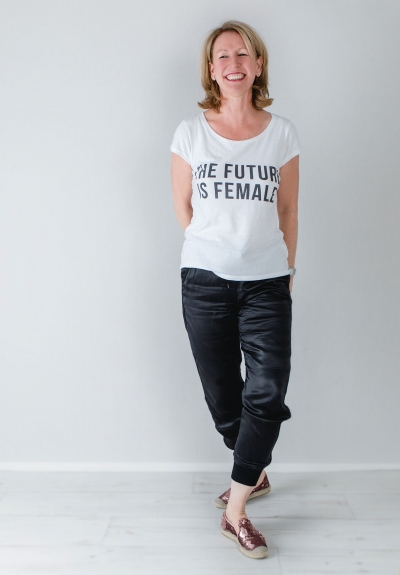 From my first independent journey at the age of 15, I learned to appreciate other cultures and receive inspiration from different traditions.  This experience motivated me to attend and successfully complete an education in hotel management, followed by my first job at one of the most renowned, private traditional hotels in Germany, Hotel am Schlossgarten in Stuttgart. 
Thereafter, my valuable contribution to the opening of Hotel Inter-Continental in 1988 in Stuttgart helped me gain international insights in hotel management and promotion. My career during this period extended to sales and marketing, which led to a sales manager position at Dorint Hotels, Althoff Hotels & Residences and, then, in the Würth Hotel Group. My most recent experience includes a management role at the 5 star Wald & Schlosshotel Friedrichsruhe—a member of  'Small Luxury Hotels of the World'.
Throughout my career experiences, I've been strongly driven by a passion to providing inspirational experiences to guests and bringing successful results for hotel management. Now I would very much like to share my insights to contribute to your business.
I would be glad to be your representative.
Your L´ambassadora.